Bienvenue

               

Welcome           

    Bienvenido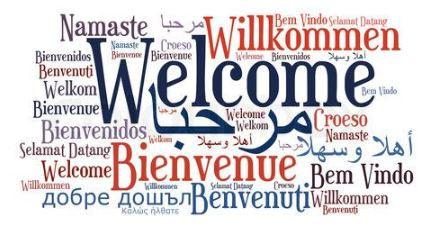 Newsletters
Stay up to date with the latest updates from our group and the broader Peace Corps community!
Who Are the Buffalo RPCV, the NPCA and the PC?
The Buffalo Returned Peace Corps Volunteers [ https://www.buffalorpcv.org/cpages/new-home], are proud to be affiliated with
the National Peace Corps Association [https://www.peacecorpsconnect.org/cpages/home],
which is separate but supportive of Peace Corps [https://www.peacecorps.gov/].
With the support from these two great organizations, the Buffalo Returned Peace Corps Volunteers are able to bring you this informative website,
striving to keep the Buffalo RPCV community updated with Welcome/Send Off events, as well as Celebration, Service and Social events.
This is a site that can also connect you to over 240,000 RPCVs around the world (thanks to the website globalization initiative by NPCA). 
If you are a member of the Buffalo RPCVs, we urge you to come to our events often, stay in touch regularly and give us new ideas for our website.
If you are an RPCV in Western NY who has not yet joined the Buffalo RPCVs, we extend a sincere welcome for you to join us.
To join, scroll down on this page and click on the "Membership Applications" button.
If you have any questions or just want to get in touch,
please email our President, Alexandra (Andy) Smith, at email address: buffalorpcv@yahoo.com
 
 
 
 
 

 

We are an affiliate of the National Peace Corps Association (NPCA).

NPCA is the nonprofit alumni network at the center of a vibrant community of over 220,000 people who share the Peace Corps experience. NPCA champions lifelong commitment to Peace Corps ideals by connecting, engaging and promoting its members and affiliate groups as they continue to make a difference in communities in the U.S. and abroad. NPCA is also dedicated to advocating for, contributing to, and supporting the betterment of the Peace Corps. Visit NPCA to learn more. 

 
 
 
 
 
 
 
 
Please Join Both Organizations Now 
by clicking on the 'Membership Applications' button below
National Peace Corps Association (NPCA)     &     the Buffalo Returned Peace Corps Volunteers