Mission Statement
We are a network of more than 200 Returned Peace Corps Volunteers in the Western New York area and are affiliated with the National Peace Corps Association. Our group seeks to:
Promote and support the goals of the Peace Corps

Provide opportunities to serve our community

Celebrate the Peace Corps experience through various social gatherings
Diversity & Inclusion Statement
The Returned Peace Corps Volunteers of Buffalo is a regional fellowship of RPCV members who exemplify the diverse makeup of our community. We advocate for a respectful and inclusive vision of American society that acknowledges and celebrates the broad multicultural nature of our region and the wide-ranging contributions of religious, racial and ethnic minorities throughout our nation's history.
Our local outreach initiatives are conducted in coordination with official volunteer agencies in our area and offer service and support to recipients from diverse ethnic, national, and religious backgrounds. During our organization's decades of activity and community activism, we have made a real and lasting difference in the lives of individuals and groups in our community, many of whom hail from our Peace Corps host nations.
 
 
 
 
 

 

We are an affiliate of the National Peace Corps Association (NPCA).

NPCA is the nonprofit alumni network at the center of a vibrant community of over 220,000 people who share the Peace Corps experience. NPCA champions lifelong commitment to Peace Corps ideals by connecting, engaging and promoting its members and affiliate groups as they continue to make a difference in communities in the U.S. and abroad. NPCA is also dedicated to advocating for, contributing to, and supporting the betterment of the Peace Corps. Visit NPCA to learn more. 

 
 
 
 
 
 
 
 
Stay connected with RPCVs and continue to support Peace Corps initiatives.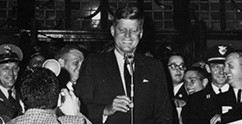 Join Now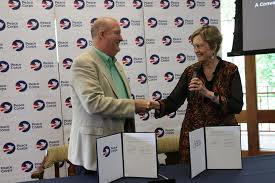 Click Here for a Membership Application Forms