The Returned Peace Corps Volunteers of Buffalo, New York are proud to support the Journey's End WNY Refugee Film Festival on January 16, 2020
Registration for this event has passed
Journey's End WNY Refugee Film Festival
Journey's End Refugee Services will be screening a film titled "I Am Rohingya: A Genocide in Four Acts" on Thursday, January 16, 2020, at 6:00 PM. This is an event that has been enthusiastically recommended by the Buffalo Return Peace Corps Volunteers.
The movie will be showing at the Tri-Main Center on the 5th Floor at Journey's End. From the Halbert Street entrance, take the elevator to the 5th Floor, exit and turn left. Journey's End is at the end of the hall. Tickets are $ 20 each.
For more information and to purchase tickets:
Go to https://www.wnyrff.org/home or click on the "Register Now!" button

on this page

.
Call Journey's End Refugee Services at (716) 882-4963 Mon - Thurs 9-4, Fri 9-1.
Movie information can be found by clicking below.
P
urchase tickets early.
Seats may not be available if you wait until the day of the screening.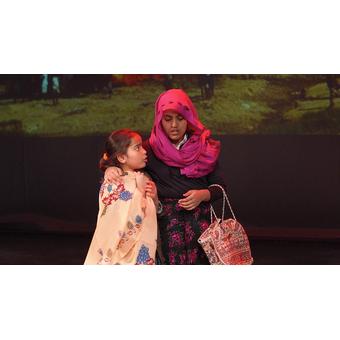 Journey's End Refugee Services, 2495 Main St #530, Buffalo, NY 14214, USA